We think we're pretty awesome, but don't take our word for it...
"A true American treasure."
Paul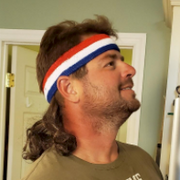 "WORTH EVERY PENNY!"
Kenny
"My husband and the rest of the family voted that this was the best Christmas gift ever!"
Erin
"Raddest thing ever!!! My husband is a total babe (and unfortunately a chick magnet) with this thing on. I can't keep my hands out of his silky tresses."
Jenny
Perfect for a date night at the dirt track, a Chris Gaines concert, or even that very important board meeting. Making America great again one mullet at a time. Git 'er duuuun!!!
Happy Amazon Customer
"The mullet was a huge hit for the 4th of July and it made me look awesome. The girls couldn't stay away from me. Looks 100% realistic. Very sexy. You won't be disappointed with this sweet mullet."
Dub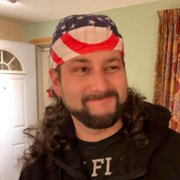 "Used for a white elephant exchange and it was the funniest gift. The skull cap is decently sized and seems to fit relatively large male heads just fine ."
Edgar